I do offer Coturnix quail eggs in small numbers or 10-15 on a regular basis.
I am keeping NEW rare colors such as Sparkly, Pearl Fee and Pansy Varieties

I also have a colony of wild type small Coturnix quail, the original size found in nature. These are about 1/3 the size of the common Coturnix quail we see today. Very tiny birds!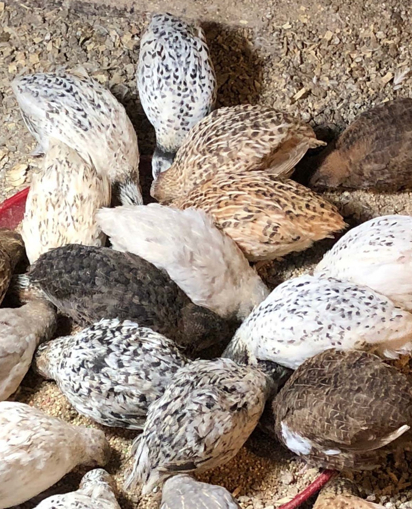 TO PURCHASE TEN FRESH COTURNIX QUAIL EGGS

CLICK BELOW